Home

»

NAR Emergency Trauma Dressing 4"
NAR Emergency Trauma Dressing 4"
Product Description
NSN# 6510-01-558-4108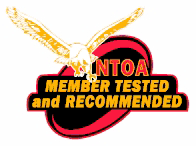 The North American Rescue Emergency Trauma Dressing (ETD) 4 inch is a resilient elastic wrap equipped with a sterile non-adherent pad. A durable securing device and innovative Quick-Grip Roll Control configuration allow a rapid, controlled, and extremely effective application process in the most demanding of conditions. The NAR ETD 4" can also be used to engineer a sling and swath, to secure splints to an extremity or to perform in any other function requiring an elastic wrap. This Trauma Dressing was engineered using data from over 63 After Action Reviews of real-world battle dressing applications.

Research indicated several integral criteria:
* Simple application that is easy to remember under combat/survival stress
* Omission of pressure bars and hooks to moderate the use of fine motor skills
* Durable securing device
* Quick-Grip Roll Control tabs to prevent the bandage from unrolling during application
* Cost effective
The resulting trauma dressing design combines ease of use, consistent performance and multi-functional capabilities that meet or exceed user expectations.
NAR ETD bandages are also available in widths of 6" and Abdominal/Stump (with 12" x 12" pad)
Special Features:
* Suitable for Applying Immediate Direct Pressure
* Multi-Functional, All-in-One Design
* Vacuum-Sealed, Low-Cube Packaging

Dimensions: 4" W x 70" L
Dimensions: 2.5" H x 4.5" W x 1.75" D (packaged)

Weight: 2.6 oz
Product Reviews
Write Review
Excellent product

Posted by Carlos Moncada on 10 05 2015

Our clients prefer this elastic trauma dressing forever.
We recommend this product for new clients, his price and quality are suitable.
Your service is excellent.

NAR Emergency Trauma Dressing 4"

Posted by Barrows on 03 06 2014

Needed to update my Trauma Kit and thought I would try this Trauma Dressing. The Vacuum-Sealed Packaging helps with adding a little more space in my bag while keeping dressing sterile. I'm happy with this item.

Solid product from N.A.R.

Posted by Joshua Cates on 02 13 2014

I have ended up with a few of these over the years and can say that they are overbuilt but not to a fault. The packaging can take a beating and the wrap is not overly complicated. It works as advertised for a very reasonable price.
Find Similar Products by Category
Customers also viewed