ALERRT Victim and Responder Kit
The IFAK originally made for advanced training at the Texas State University ALERRT program and manufactured exclusively by Rescue Essentials for the program, is now available to all Law Enforcement agencies. Graduates of the program can now order at government pricing for their departments.

Kit Contents include:
1ea C.A.T. Tourniquet (GEN 7)
1ea QuikClot Combat Gauze
1ea EMT Shears, 7.5"
1pr Nitrile Gloves
1ea Durapore Tape
1ea Olaes Modular Bandage, 6"

Dimensions: 7½"H x 6"W x 4"D
Weight: 1 lb 2.8 oz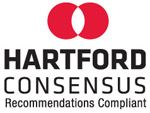 To ensure best quality and timely delivery, we may substitute items in our kits and modules with products of equal or better quality.