This Medical Pack Insert with velcro-on, rubber-backed luminous MED Patch is a Rescue Essentials exclusive, on both the empty and stocked models.

The Rescue Essentials Medical Pack Insert is designed to work with the Assault Pack or any similar sized bags and packs. Hook and loop Velcro secures the "Throw and Go Bags", which can be individually deployed to specific tasks. The Medical Pack Insert includes an impressive array of BLS contents selected for quality, versatility and value. Quality stainless steel implements all feature matte black finish. Constructed of 1000 Denier Polyester fabric.
Pack Description :

Comes with hook & loop modular panels and pouches

Two panels with elastic keeper

One 8.5 x 4.5 x 1.5 pouch with mesh window and flap closure

Two 8.5 x 4.5 x 1.5 pouch with Vinyl window and flap closure

Measures 32.5 x 8.75 when lay flat

Semi-rigid construction to keep insert in form for easy deployment

Grab handle
Medical Pack Insert Contents:
1 NAR Hyfin® Chest Seal
1 NAR Combat Application Tourniquet® (CAT®) Gen 7, Black
1 4" Israeli Emergency Bandage
1 6" Israeli Emergency Bandage
2 Compressed Gauze
4 Pairs Black Nitrile Gloves Large, rolled
2 Nasopharyngeal Airway 28 Fr, with Lubricating Jelly 2.7 gm
1 Shears 7.5", Matte Black Finish
1 Lister Bandage Scissors 5.5", Matte Black Finish
1 Hemostat 5.5" Straight, Matte Black Finish
1 Super Combat Cravat/Sterile Burn Dressing
1 Water-Jel® Burn Dressing 4" x 4"
2 Burn X Burn Gel - foil pack
2 Survival Wrap, Heat Reflective 52" x 84"
1 Medic Reinforcement Tape 2" x 100"
1 2" x 10 yds Surgical Tape
2 Triangular Bandage 40" x 40" x 54"
1 CPR Face Shield
4 Combat Casualty Cards
1 Mini Sharpie Marker

Other bags that are compatible with the Medical Bag Insert:

Dimensions: 15" H x 8.75" W x 3" D
Weight: 4 lbs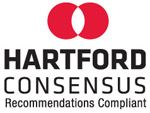 To ensure best quality and timely delivery, we may substitute items in our kits and modules.
Proposition 65 Warning: This product can expose you to chemicals known to the State of California to cause cancer, birth defects or other reproductive harm.
excellent starter. I bought this as a base kit and then added individual items for my needs. Compact and fits well in to most packs. Well organized with a little identifying tape. Does not contain a lot of useless items.