NEWLY UPDATED! The Outdoor Range Kit Tactical features a smaller footprint and is contained in an all-black range bag with soft red sliders to identify it as the medical kit. Critical components of the range bag include the Thin H® Pressure Dressing, Celox™ Rapid Hemostatic Gauze , SOFTT-W tourniquet. and eyewash. There is a CPR face barrier in place of the pocket mask in the larger kits. This kit is easier to carry, with a removable shoulder strap, two-position handle and MOLLE compatibility.
Ideal For Smaller Ranges and Tactical Live Fire Training Exercises

CONTENTS
1 Adhesive Tape, 2" x 10yds
1 Elastic Bandage w/Velcro brakes, 4"
3 Gauze Sponge 2-Pack, 4" x 4"
1 Triangular Bandage w/ 2 Safety Pins, 40" x 40" x 54"
1 Trauma Pad, 5" x 9"
4 Pair Nitrile Gloves
1 Hemostatic Gauze, 3" x 5'
2 Combat Casualty Card
1 EMT Shears, 5.5"
2 Eye Pad, 1.6" x 2.6"
1 Eye Shield
1 Eye Wash, 4oz
1 Mini Sharpie Marker
1 Chest Seal
1 Compressed Gauze, 4.5" x 4.1yd
1 Nasopharyngeal Airway w/ Lube, 28fr
1 CPR Face Shield
4 Antimicrobial Hand Wipes
1 Heat Reflective Survival Wrap, 52" x 84"
1 Windlass Tourniquet
1 Pressure Dressing

ADDITIONAL SUPPLIES, INCLUDED BUT NOT PICTURED ABOVE
4 Knuckle Bandage
2 Oval Pad, 2" x 4"
4 Gauze Sponge 2-Pack, 2" x 2"
6 Ibuprofen 2-Pack, 200 mg
3 Antibiotic Ointment Unit Dose
6 Antiseptic Wipe
2 Safety Pins

Dimensions: 11.5" L x 6" W x 6.5" H
Weight: 3 lbs 1 oz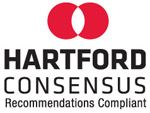 To ensure best quality and timely delivery, we may substitute items in our kits and modules with products of equal or better quality.
Save
Save
Save
Save
Save
Save
Save
Save
Save
Outdoor Range Medical Kit

Compact design, highly functional, quality components! Perfect for Range or Boy Scout Hiking, Canoe, Backpacking, Camping trips.