CONTENTS UPDATED! The newly updated Range Master Medical Kit is our top of the line range bag. Designed to cover a wide variety of injuries, it is the Gold Standard in range medical bags. Stocked with comprehensive medical supplies the Range Master Kit will treat: severe bleeding, eye injuries, burns, lacerations, fractures, and minor wounds. Bag features a removable shoulder strap and carry handle, and has room for additional items.
Designed For Use At Large Ranges



CONTENTS
1   Windlass Tourniquet
1   Sam Splint, Flat (36")   
1   Burn Dressing (4" x 16")
1   Burn Dressing (4" x 4")
1   Emergency Trauma Dressing (4")
2   Emergency Trauma Dressing (6")
1    Vented Chest Seal, Twin Pack
1   Z-Folded Hemostatic Gauze
1   Celox Rapid Ribbon Hemostatic Gauze
2   Adhesive Tape (2" x 10yds)
2   Fluff Bandage Roll, Sterile (4.5" x 4.1yds, 8 ply)
2   Elastic Bandage w/ Velcro Closure (4")
1   Elastic Bandage w/ Velcro Closure (6")
2   Triangular Bandage (40" x 40" x 54") w/ 2 safety pins
3   Trauma Pad, Sterile (5" x 9")
3   Compressed Gauze, Sterile (4.5" x 4.1yds)
1   CPR Pocket Mask
6   Rolled Pair Nitrile Gloves (Lrg)
1   Full LED Headlamp
4   Eye Pad, Sterile (1-5/8" x 2-5/8")
3   Eye Wash (4 oz)
2   Eye Shield
1   Nasopharyngeal Airway (28Fr) w/ lubricant
2   Survival Wrap, Heat Reflective (52" x 84")
1   EMS Vital Stats Notebook
1   EMT Shears (5.5")
1   Mini Sharpie Marker


ADDITIONAL SUPPLIES, INCLUDED BUT NOT PICTURED ABOVE
8 Adhesive Bandage (1" X 3")
4 Knuckle Bandage
2 Fabric Oval Pad (2" x 4")
4 Gauze, Sterile (2" x 2", 2 Pack)
6 Gauze, Sterile (4" x 4", 2 Pack)
6 Ibuprofen (NSAID) Unit Dose (200 mg tablets, 2 pack)
3 Antibiotic Ointment, Unit Dose
6 Antiseptic Wipe
1 Hand Sanitizer (Bottle)

Dimensions: 17" L x 11" W x 9" H
Weight: 7 lbs, 4 oz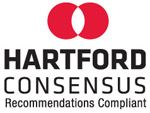 To ensure best quality and timely delivery, we may substitute items in our kits and modules with products of equal or better quality.
Save
Save
This range bag was purchased for a youth trap team....In case of an emergency. The bag is exactly what we needed!!! Thank you!!!

This kit has everything you need for any emergency involving sever trauma.

Excellent medical kit for any range,fast delivery and outstanding customer service.
The only recommendation I could make for this kit is something for diabetics that could be suffering from low blood sugar during a lengthy shooting or archery event.