3M® Tempa Dot Single Use Clinical Thermometers are accurate, convenient, versatile and economical body temperature measuring devices. Clinically accurate oral body temperature can be obtained in 60 seconds and axillary temperatures in three minutes. Tempa Dot thermometers use a dot sensor matrix consisting of temperature-sensitive indicating dots. Each dot changes color from tan to blue at a specific temperature relative to the melting point of the specific chemical mixture of the dot. Each dot changes color at a temperature of 0.2°F or 0.1°C higher than the preceding dot. Body temperature is read from a numerical temperature scale.
3M® Tempa Dot Single Use Clinical Thermometer Features:
Sterile and individually wrapped

Provides consistently accurate temperature readings

Ideal for oral and axillary use

Designed for one-time use

Soft, flexible & nontoxic

Latex-free

Fahrenheit

Sterile

No risk of toxic mercury exposure
Weight: 0.32 oz
A copy of the below instructions comes with each 8-pack.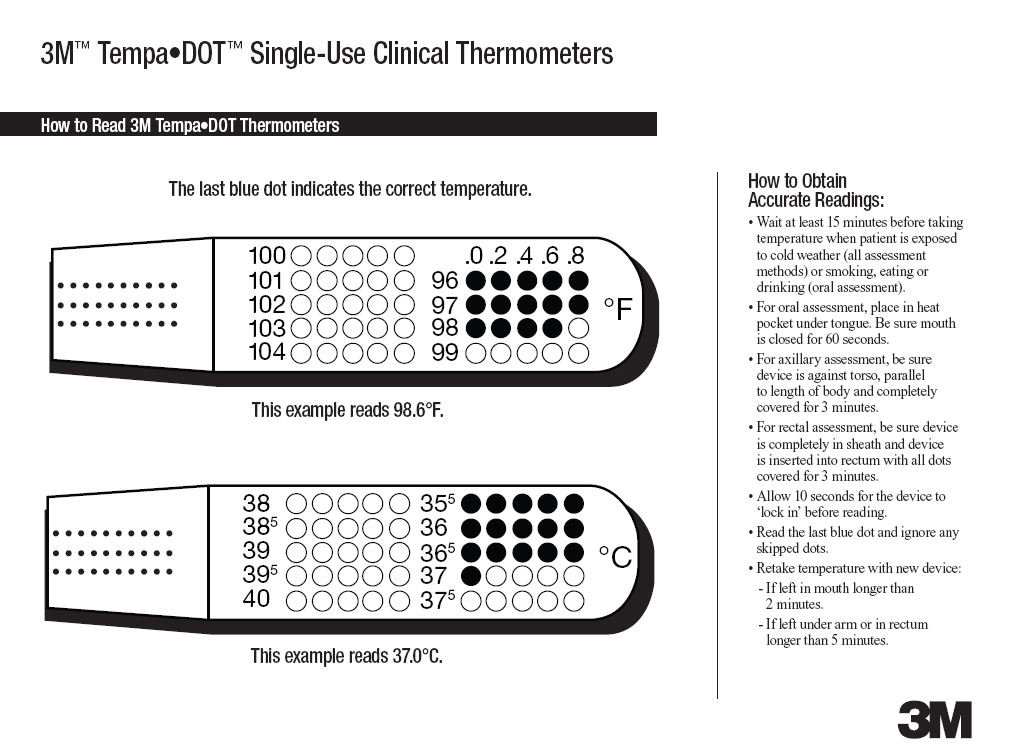 Save