Product Description:
This compact IFAK was built from specifications provided by Fire Arms and Defensive Tactics Instructors with the US Customs & Border Protection. The Rescue Essentials first aid engineers took a Condor M14 Magazine Pouch, secured a NAR Combat Application Tourniquet® to the outside for rapid access and filled a durable, vacuum sealed pouch with the necessary supplies to treat major trauma.
The Casualty Response Kit Contains:
Vacuum sealed trauma module including:
1 SWAT-T Tourniquet (can double as a pressure dressing)

1 Z-Pak Dressing

1 Hyfin Vent Chest Seal

1 CPR Face Shield

1 Black Talon Tactical Nitrile Gloves (pair)

NAR Combat Application Tourniquet (C.A.T.) - GENERATION 7


*Shears Sold Separately
The Z-Pak Dressing is a highly absorbent cotton wound packing that is "Z-Folded" for ease in packing wounds. The SWAT-T® Tourniquet is useful as a pressure bandage and also can be applied higher into the groin and axilla than other tourniquets. The Hyfin Vent Chest Seal is a sterile occlusive chest wound dressing for treating open pneumothorax and preventing tension pneumothorax that result from gunshots, stab wounds, or other penetrating chest trauma. Vents allow air and blood to escape while preventing the re-entry of either, thereby eliminating any unwanted gas or liquid exchange at the trauma site. The NAR CAT® Tourniquet is simply the best tourniquet on the market for self-aid, and the Black Talon® Gloves are the gold standard for nitrile gloves.

Dimensions: 7" H x 4.5" W x 3" D
Weight: 15oz
Suggested additions:
EMT Shears with Olive Drab Handle & Black Blades
EMT Shears, 7.5" Stealth - Black finish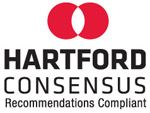 To ensure best quality and timely delivery, we may substitute items in our kits and modules with products of equal or better quality.
It is definitely way bigger than I thought it was going to be. The trauma shears were clesrly used before and just painted over. They would barely open and close because of the a large amount of something (solid) built up along the inside of the shear blades. There was also a substantial amount of rust on it as well, especially at the hinge. I honestly swapped them out with a set I had laying around from a deployment because they were in better shape than these "new" ones. The pouch is sub par and I don't forsee it lasting doing anything more than being in a car and never see the elements. The tourniquet pouch is nifty though seeing its not a part of the main pouch so you could put it somewhere aa a stand alone. The contents of the kit were the only thing I liked about this. I honestly may use a different pouch for an ifak.