*** This Product Cannot Be Shipped Internationally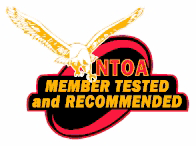 NSN#: 6515-01-521-7976
When NAR began work on the C-A-T® GEN 7 they considered every element that defines a tourniquet designed for combat use. They were challenged to find the best, most forward-looking way possible to enhance performance and maximize application success. But they didn't do this alone. Leveraging input from after action reviews, researchers, material scientists and you, the end-user, NAR was able to create the most advanced C-A-T® to date. Every component of the C-A-T® GEN 7 is optimized for performance and reliability.
The C-A-T® GEN 7 has a single routing buckle system that (1) allows for extremely fast application and effective slack removal (2) Simplified training with single protocol directions for all applications.
The patented C-A-T® is a true one-handed tourniquet proven to be 100% effective by the U.S. Army's Institute of Surgical Research.
The

NAR C-A-T® Tourniquet Pouch

makes a great carrying case to keep this life saving device close at hand.
C-A-T® Gen 7 Requirements Driven Enhancements:
Single Routing Buckle
Faster application and effective slack removal resulting in decreased blood loss and fewer windlass turns to achieve arterial occlusion

Simplified training with single protocol directions for all applications
Windlass Rod
Increased diameter for enhanced strength

Aggressive ribbing for improved grip
Windlass Clip
Bilateral beveled entry for rapid windlass lock

Bilateral buttress for added strength
Windlass Strap
Sonic welded to clip for constant contact

Color changed to Gray for tactical considerations (Black C-A-T Only)
Stabilization Bar

Reinforced, beveled contact bar maintains the plate's integrity and decreases skin pinching
Save
Save
Save
Save
Save
Save
Save
our emt on site highly recommended.

Our emt on site highly recommended.

Great redesign of a proven tool!

The Gen 7 addressed on of my issues with having a different self-application method for the arm and leg. I used it in two classes last week and the feedback has been great. I may end up replacing some of my SOFTT-W's with them.

Easier to use than the SOF device

Comparing this to the SOF, the SOFT, the SOFTT and SOFTT-W will show you that they are really close to the same thing. The small differences that make this one my favorite is that the locking mechanism is easier to lock, and the reminder to record the time is built in with the locking steps. The SOF series devices do pack down a little smaller, but not enough so you would notice. All three colors are exactly the same device, so choose safety orange, black, or training blue. The device can be reused, so you don't need a special training device to learn how to use it, just put this one on to learn, then take it off and put it in your kit. I don't know why the blue one costs more.