KT TAPE® PRO is performance engineered to work in the most austere environments. It will keep you pain free and supported exactly where you need it. It stays in place through multiple demanding workouts for up to seven days. It will stick with you in the harshest conditions - this includes showers, humidity, cold, even submersion.
What makes synthetic tape different from cotton?
it's waterproof and dries in a flash after swimming, showering, etc.

it has a super strong adhesive that allows it to stay on throughout the wettest, toughest conditions

the synthetic fibers are strong and resilient, for extra support
Each box comes with 20 precut strips of 100% synthetic tape. One hard plastic carrying case with twist on lids to keep your tape in good shape in your gym bag or purse. One Quick Start Guide with step-by-step instructions on the most common injuries and one KT sticker.
KT TAPE

®

PRO features a much longer elastic core which delivers better support for muscles, joints and tendons without restricting comfort and range of motion.

KT TAPE

®

PRO's stronger elastic core retains its elasticity far better over time than cotton kinesiology tape. This means it will provide stronger support, for as long as you need it, and then some. Like top athletes, it relies on both strength and endurance to get the job done.

KT TAPE

®

PRO can be worn comfortably in the shower, in the pool or while riding big waves. You triathletes, swimmers, surfers and sailors are sure to appreciate it. Synthetic microfibers are fast drying and provide superior weight-to-strength ratios. These fibers are also naturally anti-microbial, which allows for comfortable extended wear without the funk.

KT TAPE

®

PRO is precut and ready to apply right out of the box. Precut strips have rounded corners which help to prevent the corners from snagging on things or the edges fraying. Each roll contains 20 10-inch "I" strips. That's 16.6 feet of tape all 2 inches wide, for you mathletes out there.

KT TAPE

®

PRO comes in a permanent carrying case. It's great for the gym bag and hundreds of other useful things.

KT TAPE® PRO uses an acrylic based medical grade adhesive that is gentle on skin. That means you can scratch your itch to exercise without having to scratch the itch that often comes with braces and traditional athletic tape.
Dimensions: 2" W x 10" L
Dimensions: 4.5" H x 3" W x 2.25" D (packaged)
Weight: 5.9 oz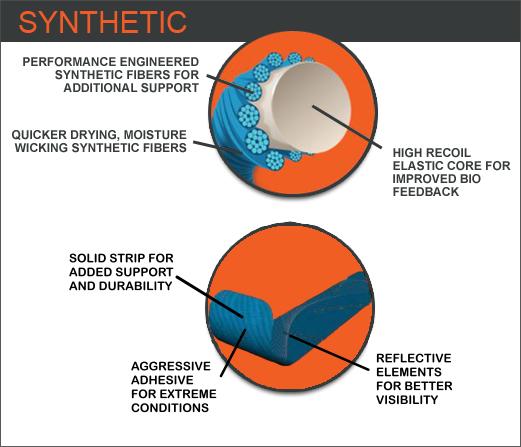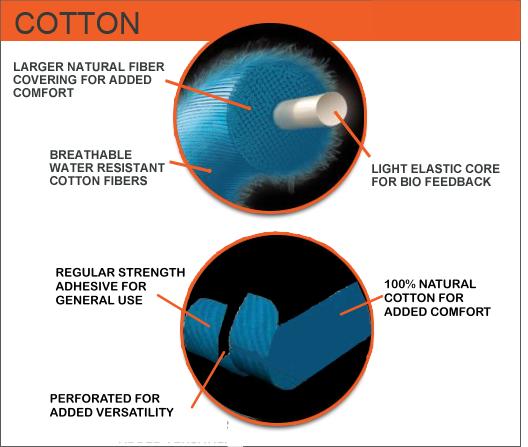 Click here to check out KT Tape Original (cotton)
Save
Save
Save
Save
Save
Black is far superior to beige

If you order this tape, make sure that you select the black color. I've had great results with using the black tape for my knee, it stays on during even the most strenuous workouts. The beige tape, however, is a different story. It's thinner and does NOT stay on once you start to sweat. I'm hoping that RE will allow me to exchange my purchase of beige for black because I had no idea that the color of the tape makes such a difference!

It is critical to use alcohol prior to application. (Topically, not internally :) ) And if stretched too much, it won't stay. But applied correctly this product has worked amazingly well for me.

I followed all the directions for an ankle problem, and while the tape was on, it seemed to provide good support, it didn't live up to it claims of lasting quality. Despite rubbing it vigorously after application to activate the adhesive, two strips came loose after just one night. I didn't event wear them while working. Put them on after a shower, clean and dry, rubbed vigorously, walked around the house for a few hours, went to bed and found them coming off in the morning. J&J waterproof tape probably would have lasted longer.