*** This Product Cannot Be Shipped Internationally
The Individual Patrol Officer Kit™ (IPOK™) from North American Rescue is provides Law Enforcement personnel with a compact and durable hemorrhage control kit to treat bleeding from penetrating and other traumatic injuries. These kits are packaged for small cube space and are designed to fit into a BDU pocket, vest pouch or individual bag. This allows personnel to keep a compact, effective bleeding control kit on their person where it is needed most. The contents are vacuum sealed in a rugged, durable package that is easy to open. Click here to see the NAR IPOK™ Holder.
Contents
1 CAT® (Combat Application Tourniquet®)
1 S-Rolled Gauze
1 Emergency Trauma Dressing (4")
2 Pair Nitrile Trauma Gloves

Dimensions: 4" H x 6.5" W x 2.75" D
Weight: 7.7 oz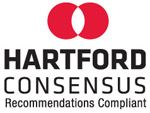 Dimensions: 4" H x 6.5" W x 2.75" D
Weight: 7.7 oz
This IPOK was quite a bit larger than expected for what was described as a small 'stop the bleed' IFAK. I definitely think there could be a better way to package this to cut the size down drastically. I ordered two. One came vaccum sealed, the other was just heat sealed at the seam. So One I was able to stuff inside a BDU pocket, the other just sits on my shelf. I'd highly recommend repacking these in a smaller wonton pouch.

Perfect for Law Enforcement/Security/Mil

I purchased this item for work as I work as an armed security officer. The kit is vacuum sealed and made very well, and is very durable. Fits in BDU Pocket as advertised. All items included will stop traumatic bleeding.

Extremely cost-effective to give to all my employees

Well can't go 5 stars cause ain't used it yet Great kit I opened it and put it on my body armor so if needed it is right there I trust the products Good price I bought 4

I bought this kit to familiarize myself with everything and also to have it as my EDC kit for when I carry my weapon. Now that I see the quality of the products I will be buying more next week.

This kit would be perfect for inside of a vehicle, saddlebag, BOB, etc. It's larger than it appears and isn't the lightest weight item in the world. This could not be carried comfortably in cargo pants by anyone who works for a living. It's far to bulky. However, if you order this item and take it apart (out of the sealed bag) you may find the items become much easier to carry, use, etc. Depending on your application naturally. Bare in mind that this kit contains only what is necessary to deal with a traumatic bleed. The bags that the items come in could be used as makeshift occlusive dressings for open chest wounds but without tape you may have a hard time with that application. The kit includes the CAT, a small IZ bandage, and sealed packing gauze. All of the items are from NAR.