**This Product Cannot Be Shipped Internationally**
The North American Rescue S.T.O.R.M. Operator IFAK is the official kit for the Specialized Tactics for Operational Rescue and Medicine (S.T.O.R.M.) courses developed through a joint effort between the National Tactical Officers Association and the Medical College of Georgia-Center of Operational Medicine.

The NAR S.T.O.R.M. Operator IFAK is one of our smallest Improved First Aid Kits (IFAK) that was specifically designed to mitigate the three leading causes of preventable death in the tactical environment for penetrating trauma (60% extremity bleeding, 33% tension pneumothorax, 6% airway obstruction). This kit provides the necessary equipment for the user/operator to administer immediate self-aid/buddy-aid to injured casualties at the point of wounding. Utilizing Tactical Combat Casualty Care (TCCC) Guidelines and lessons learned from the battlefield, this kit provides law enforcement officers and other public safety personnel with the needed tools to reduce the unnecessary loss of life due to the preventable causes of death encountered in the tactical environment. Made to meet the demands of the austere environment, our modular system can be worn as a drop down leg rig, attached directly to the duty belt or attached to the assault vest or body armor with MOLLE/PALS-style connectors.
Features

NAR's most compact IFAK profile

Made of durable CORDURA® Nylon

Sand & water resistant, self-repairing zipper with silent 550 cord pulls

MOLLE/PALS-style Attachment System Compatible

Removable Belt and Leg Straps

Leg Strap with Quick-Grip
Contents
1 CAT (Combat Application Tourniquet)
1 Emergency Trauma Dressing, 6"
2 S-Rolled Gauze, 4.5 in. x 4.1 yds
1 Nasopharyngeal Airway w/ Lubricant, 28F
1 HyFin Chest Seal Twin Pack
1 ARS Needle Decompression Kit,14g
1 Combat Casualty Card
1 Permanent Marker
2 Pair Nitrile Gloves

Dimensions: 7.4" H x 6.9" W x 5" D
Weight: 1 lb 12 oz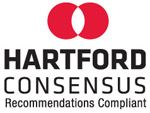 Dimensions: 7.4" H x 6.9" W x 5" D
Weight: 1 lbs 12 oz