CALL FOR BULK PRICING - CUSTOMIZED CONTENTS AVAILABLE
The RE-DOK (Rescue Essentials Downed Officer Kit) sets a new bar for extreme value in a vacuum packed trauma kit designed for law enforcement officers.
Holsters available in OD Green or Tactical Black. Holsters are purchased separately and can be found here. >>
Contents
1 CAT Tourniquet
1 Emergency Trauma Dressing, 6"
1 Gauze (Choose between Celox Rapid (Hemostatic), QuikClot Combat Gauze (Hemostatic), or Compressed Z-Folded Gauze (Non-Hemostatic)
1 Pair Nitrile Gloves
All components are vacuum packed, which protects them and compresses the overall size of this kit to a mere 6.5" x 4" x 2", allowing it to fit readily into a BDU or vest pocket. The RE-DOK provides the same or better utility than competitive products at an exceptional price.
Dimensions: 6.5" H x 3.5" W x 2.5" D (RE-DOK only)
Weight: 7.9 oz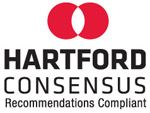 To ensure best quality and timely delivery, we may substitute items in our kits and modules with products of equal or better quality.

Save
Save
Dimensions: 6.5" H x 3.5" W x 2.5" D
Weight: 7.9 oz
Drove up on an accident where a Law enforcement officer was severely injured. Without this OFFICER DOWN KIT he would have bled out and died. It saved the officers life. A Must Have for All LEO's. A Must Have for every officer, even civilians

Downed Officer Kit by Rescue Essentials ("RE-DOK")

I purchased the Downed Officer Kit by Rescue Essentials ("RE-DOK") for use on duty, as a member of a regional SWAT Team and for my shooting range bag. I feel that the kit uses quality components and the case is made well. The only addition to the item I would recommend is either a loop patch on the flap of the case to affix a hook red cross or medic symbol to indicate the kits contents for emergency medical use. They could also just embroider a subdued medic cross on the flap as well to perform the same function and let others know what the kits 'intended use is.