This compact, tactical trauma kit is based on the Rescue Essential's Ankle Medical System, which was designed by a SWAT officer as an ankle-mounted medical pouch. It is intended to ensure that every Law Enforcement officer can carry lifesaving medical gear on him at all times. The medical pouch attached on the ankle is perfect when an officer is in a "kneel down" position to render treatment. It doesn't add unnecessary bulk around the waist, yet is instantly accessible.
The pouch has three pockets, plus a 2" x 3" MOLLE ladder.
The Tactical Ankle Medical Kit Includes:
1 Windlass Tourniquet
1 Israeli T3 Bandage, 4"
2 Pairs Nitrile Gloves


The Ankle Holster Medical Kit can also accommodate the addition of a SWAT-T, a needle decompression kit, or other items sold separately.

Weight: 11 oz
Dimensions (intended fit circumference): 9" - 16"
Dimensions: 19" L x 5.25" H (open)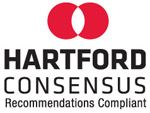 To ensure best quality and timely delivery, we may substitute items in our kits and modules with products of equal or better quality.
Save
Save
Save
Save
Save
Save
Save
I am the training coordinator for a 100 officer police department and we recently purchased these kits. They were just what we needed. Very comfortable, accessible and well built. There is plenty of room in the compartments to add additional equipment if so desired. A must for all officers working the streets.

After adding the other necessary pieces this holster works for me and the no pocket rule we have for our uniforms.

The holster/carrier is well constructed and with enough velcro that you can wear it over a sock or over a boot and still secruely fasten it. I wish it had the option of attaching a calf strap for extra security. I like the webbing, which would allow you to secure a decompression needle or similar additional equipment. The bandage is new and recently packaged with lots of "shelf life" still left, which is not always the case when purchasing medical suppliers. I placed my gloves in a small zip lock bag being mindful that this set up is close to the ground and will tend to get dusty depending on the terrain you work. Overall, I am well pleased to have this addition to my daily PPE, it permits the practice of always being prepared. Thank you .

Don't go anywhere without it.

I had been looking for the ideal "blow-out" kit. I was not only concerned with what was in it but how I would carry it. Working in Southeast Florida you try and keep clothing add-ons to a minimum. The Tactical Ankle Medical Kit is what I was looking for on both counts. The ankle cuff is made of strong, materials and is well constructed. There is plenty of Velcro material to adjust the fit to any size leg. Most importantly it is comfortable to wear and light weight; even in the heat and humidity of Florida. After a few days I forgot it was even there. The Israeli bandage pouch is smartly designed. After opening the flap, continue pulling up on the flap and it pulls the packaged bandage up from the pouch interior making it easy to grab in a high stress situation. The SOF-TT Wide stays firmly in its pouch even with getting in and out of vehicles, climbing stairs, etc. Additionally, there are three MOLLE slots for add-ons. This kit is a must have EDC for LEOs, Security or the armed citizen.