This compact, tactical trauma kit is based on the Rescue Essential's Ankle Medical System, which was designed by a SWAT officer as an ankle-mounted medical pouch. It is intended to ensure that every Law Enforcement officer can carry lifesaving medical gear on him at all times. The medical pouch attached on the ankle is perfect when an officer is in a "kneel down" position to render treatment. It doesn't add unnecessary bulk around the waist, yet is instantly accessible.
The pouch has three pockets, plus a 2" x 3" MOLLE ladder.
The Tactical Ankle Medical Kit Includes:
1 Windlass Tourniquet
1 Israeli T3 Bandage, 4"
2 Pairs Nitrile Gloves


The Ankle Holster Medical Kit can also accommodate the addition of a SWAT-T, a needle decompression kit, or other items sold separately.

Weight: 11 oz
Dimensions (intended fit circumference): 9" - 16"
Dimensions: 19" L x 5.25" H (open)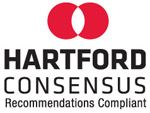 To ensure best quality and timely delivery, we may substitute items in our kits and modules with products of equal or better quality.
Dimensions: 5.25" H x 19" W (open)
Weight: 11 oz
Bought this to augment my EDC as I'm far more likely to need these supplies rather than a concealed firearm. And if I need the latter, the odds of needing medical aid have greatly increased. This fits great and conceals nicely under jeans. Nobody checks out your ankles, even if it is a bit tight. Can't speak to the longevity yet, but it seems well made. I did swap out the Israeli dressing for an NAR ETD mini which is a bit more flatly packed, but both work well. Hope I never need to have this, but glad I do.

Good idea , still would like to se a American made product.

This product is very comfortable and fits extra supplies aside from the tq and dressing I purchased with it. Its holding up great so far. I work in manufacturing and am avidly outdoors.

Good on your self basic bleed control

The SOFTT-W fell out the second day I wore the holster. I rotated the holster so the tourniquet is at the front of my leg and it now stays in place. I would like to see a flap to cover the tourniquet so it will not work itself out of place when working hard.

On duty and in your range bag

This is a great setup for any on-duty first responder and will go great with range bag or to hunting gear bag to have when you 'out there' and need to carry the essentials in an easy manner

FANRASTIC product, I never leave hone without it. I customized mine just a bit.... (3) 4" quick clock 6' duct tape peal-n-stick (2) pair nitride gloves (2) Halo chest seal 1-vented 1-not 4" Isreali bandage 4x4 molle for whatever else I dream up.

I had been looking for a good way to carry a blow out kit while in uniform. This kit is a good way to carry essential medical kit.

I took a training class learning how to use a torniquet and other trauma gear. I ended up building a robust trauma kit and IFAK, which was great, but the problem was that they were located at home or in my car. God forbid if any trauma were to occur I would not have the gear in hand. This med kit allows me to have a tourniquet, emergency bandage, and gloves on me to aid myself or others until professional help arrives and transportation to the next level of care. As a CPL holder I want to be as prepared as possible. I have worn this kit for 8 hours and I cant even tell it's there. I use it in EDC concealed under my Tru Spec or 5.11 pant legs. I have skinny legs and this med kit fits me and does not print, it can also be worn over pant leg if desired. Item seems durable, made in China and definitely well thought out. Has nice little touches like molle and when you open the red tab and pull up on it, the bandage moves up quickly for easy access. You can add small items like pens or mini shears if you want, but not necessary.