The Rescue Essentials Plain Clothes Carry Kit is ultra-discreet, ultra compact IFAK, capable of treating a huge range of injuries, including chest wounds. Choose between compressed gauze and Celox Rapid hemostatic gauze. With the addition of Celox™ Rapid even the most severe arterial bleeding can be staunched, usually in seconds. This leaves the SWAT-T™ tourniquet free for treating other extremity bleeds, or to serve as a pressure dressing. The kit fits easily into a jacket pocket, and the case has 21-way loops on the back that allow it to be belt-mounted - either vertically or horizontally - or attached to a duty vest. Add to your range bag to provide medical capability.
If you only need the bag, check out the Plain Clothes Carry Zippered Pouch.
Bulk discounts for departments are available, please call toll-free: 866-711-4843
Contents

1 Z-Folded Celox™ Rapid or Compressed Guaze (choose one)
1 SWAT-T® Tourniquet
1 Nasopharygeal Airway, 28Fr
1 Lubricating Jelly, 2.7gm
1 Petrolatum Dressing, 4" x 4"
1 Peel Away Duct Tape, 2" x 36"
1 Pair Black Nitrile Gloves
1 Mini Sharpie
2 #7 Safety Pins
POSITION PAPER ON CELOX™ SAFETY
Dimensions: 6.5" H x 4.5" W x 2" D
Weight: 9.5 oz
To ensure best quality and timely delivery, we may substitute items in our kits and modules with products of equal or better quality.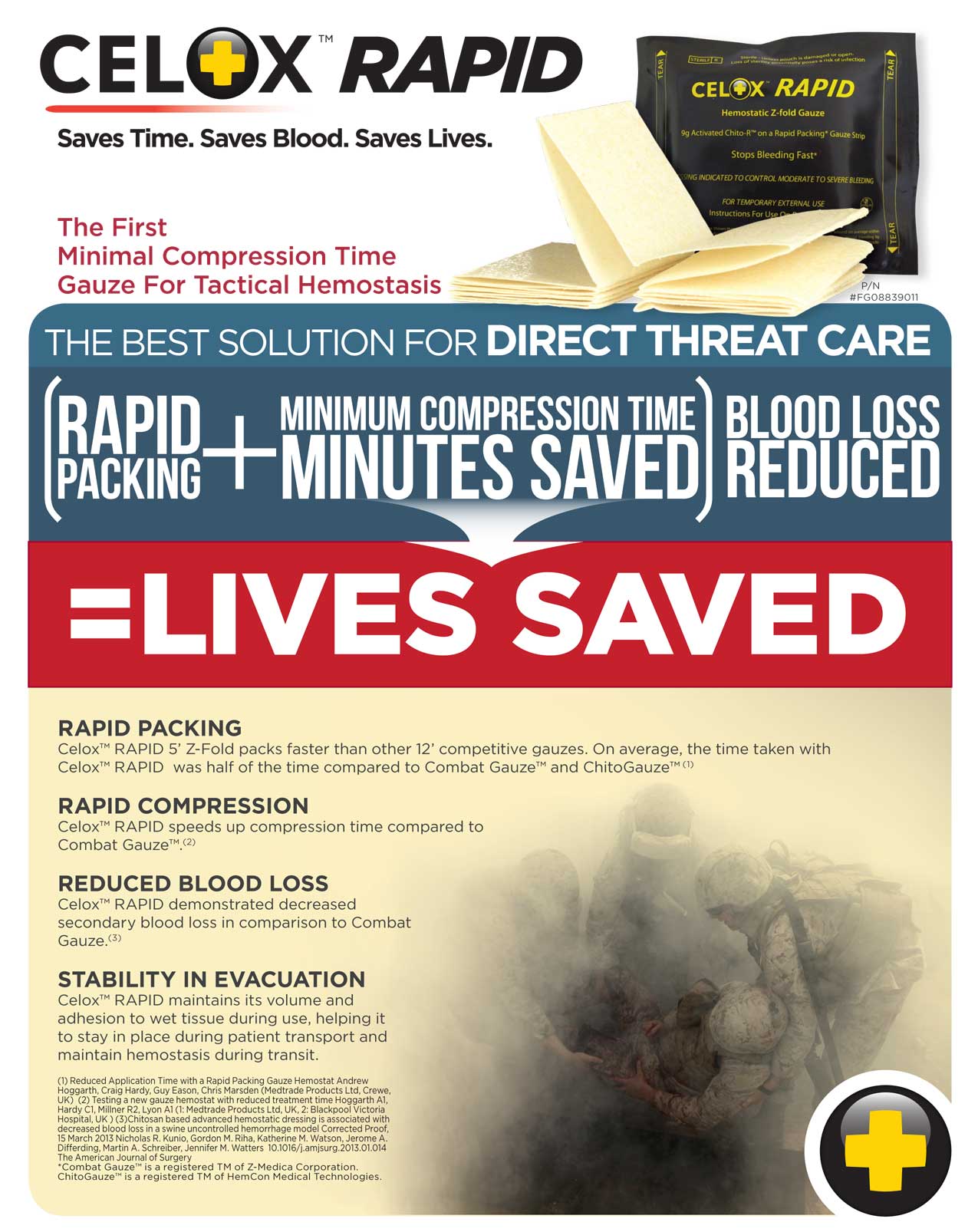 Save
Save
Dimensions: 6.5" H x 4.5" W x 2" D
Weight: 9.5 oz