DISCONTINUED STYLE - AVAILABLE WHILE SUPPLIES LAST
See the Rip-Away EMT Pouch for a similar options.
The Rescue Task Force (RTF) Rip Away Chest Pouch has eight internal elastic loops and a pocket for organizing your medical gear.
The front of the pouch has a zippered pocket, and drops down for rapid access to all components. (Contents shown not included):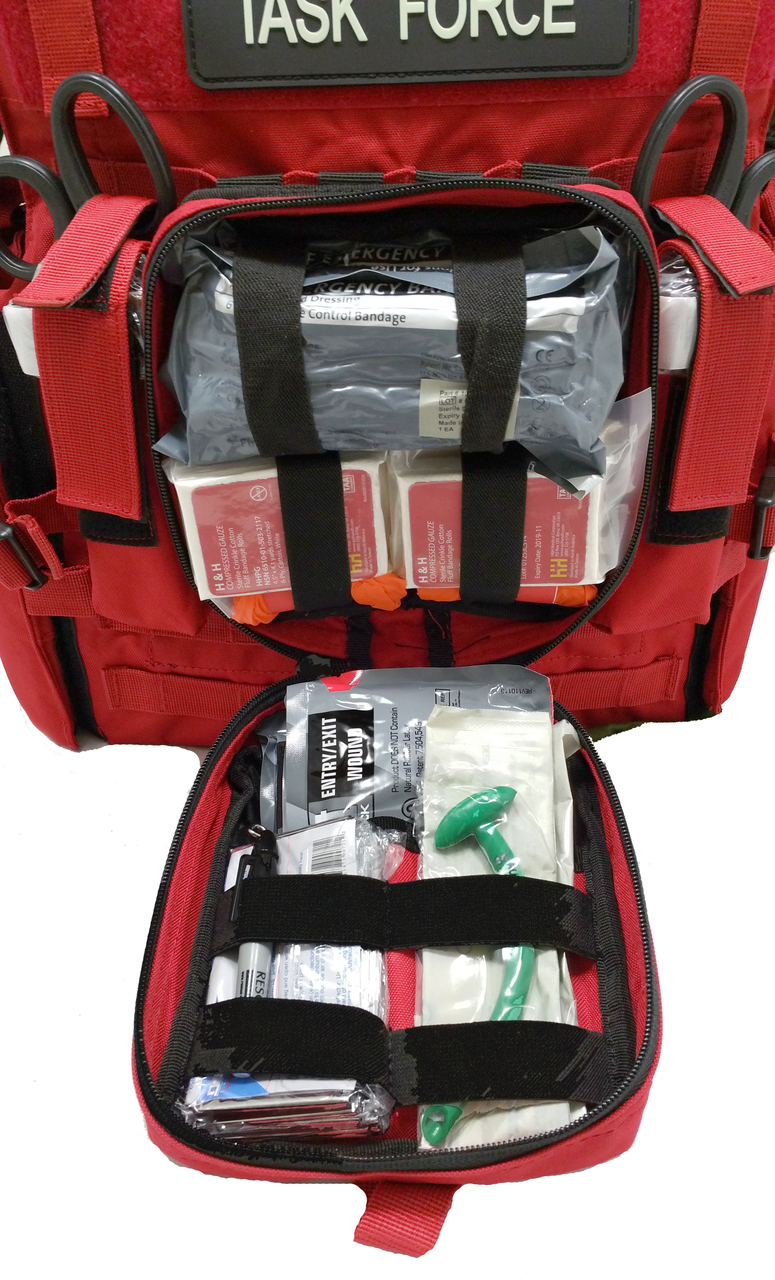 The pouch can be mounted to PALS with the included four-strap MOLLE mount: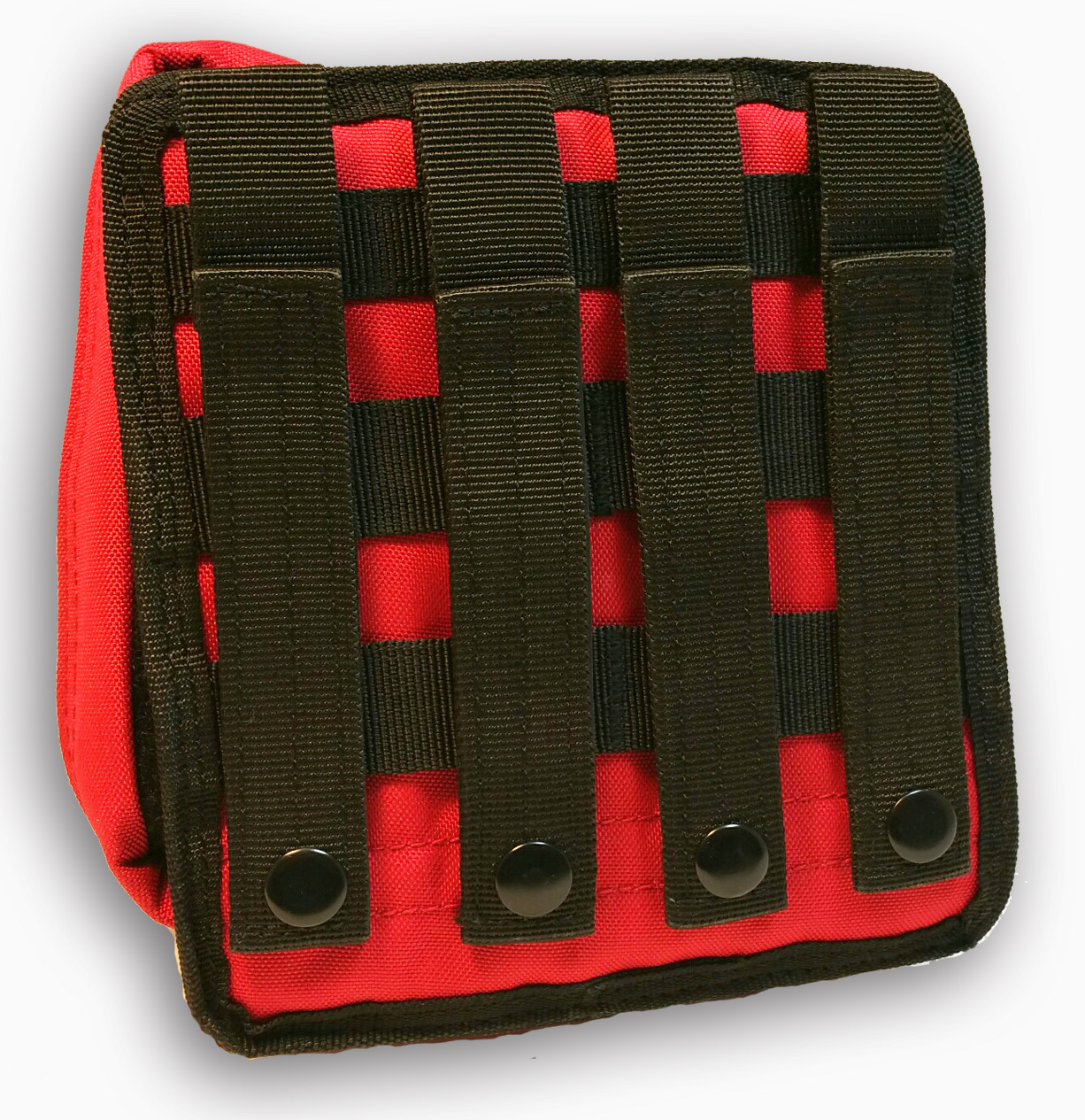 Rip-Away functionality allows you to quickly remove the pouch from its mount for handing off to other personnel or for improved access when in tight cover positions.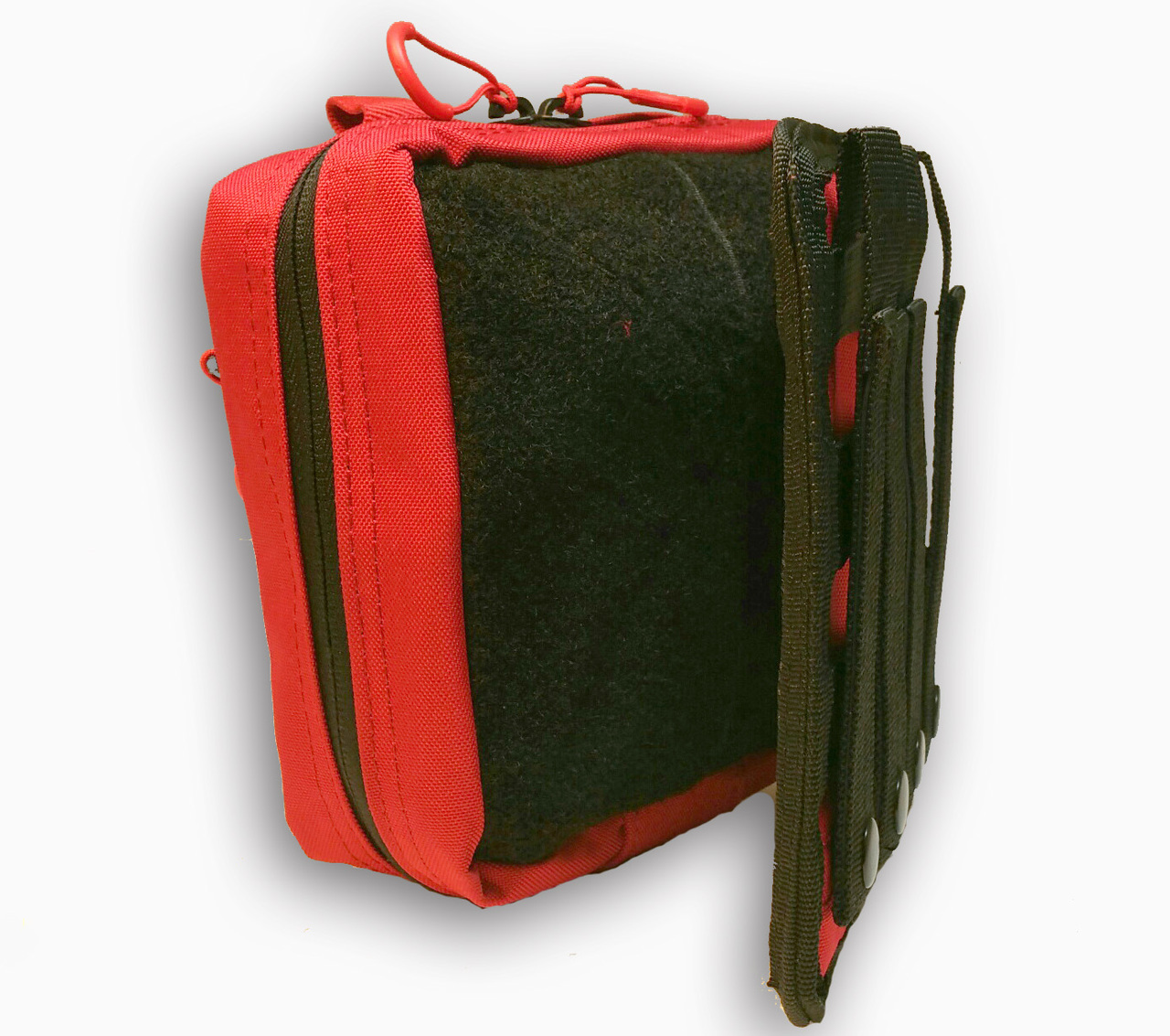 Hook material on the front of the pouch allows easy attachment of patches, labels, insignias, etc. The pouch includes a luminous MED patch for identification of medical supplies.
Dimensions: 7.5"H x 6.75"W x 3.25"D
Weight: 15.2oz
Save
Save
Save
I like the size of this pouch for my needs, I wanted a pouch for a major bleed kit that would not hold too much. I removed the velcro "MED" patch. No meds in this kit. I replaced them with a generic Red Cross for now