This Medical Pack Insert with velcro-on, rubber-backed luminous MED Patch is a Rescue Essentials exclusive, on both the empty and stocked models.

The Rescue Essentials Medical Pack Insert is designed to work with the Assault Pack or any similar sized bags and packs. Hook and loop Velcro secures the "Throw and Go Bags", which can be individually deployed to specific tasks. The Medical Pack Insert includes an impressive array of BLS contents selected for quality, versatility and value. Quality stainless steel implements all feature matte black finish. Constructed of 1000 Denier Polyester fabric.
Pack Description :

Comes with hook & loop modular panels and pouches

Two panels with elastic keeper

One 8.5 x 4.5 x 1.5 pouch with mesh window and flap closure

Two 8.5 x 4.5 x 1.5 pouch with Vinyl window and flap closure

Measures 32.5 x 8.75 when lay flat

Semi-rigid construction to keep insert in form for easy deployment

Grab handle
Medical Pack Insert Contents:
1 NAR Hyfin® Chest Seal
1 NAR Combat Application Tourniquet® (CAT®) Gen 7, Black
1 4" Israeli Emergency Bandage
1 6" Israeli Emergency Bandage
2 Compressed Gauze
4 Pairs Black Nitrile Gloves Large, rolled
2 Nasopharyngeal Airway 28 Fr, with Lubricating Jelly 2.7 gm
1 Shears 7.5", Matte Black Finish
1 Lister Bandage Scissors 5.5", Matte Black Finish
1 Hemostat 5.5" Straight, Matte Black Finish
1 Super Combat Cravat/Sterile Burn Dressing
1 Water-Jel® Burn Dressing 4" x 4"
2 Burn X Burn Gel - foil pack
2 Survival Wrap, Heat Reflective 52" x 84"
1 Medic Reinforcement Tape 2" x 100"
1 2" x 10 yds Surgical Tape
2 Triangular Bandage 40" x 40" x 54"
1 CPR Face Shield
4 Combat Casualty Cards
1 Mini Sharpie Marker

Other bags that are compatible with the Medical Bag Insert:

Dimensions: 15" H x 8.75" W x 3" D
Weight: 4 lbs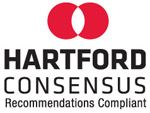 To ensure best quality and timely delivery, we may substitute items in our kits and modules.
Proposition 65 Warning: This product can expose you to chemicals known to the State of California to cause cancer, birth defects or other reproductive harm.
Ever since the mass casualty events have become an almost daily occurrence world wide, wether they be climat or gun related I have been training to become a first responder. So naturally I was looking for the ideal base kit to build on that could live in my every day carry backpack or briefcase. This kit is simply ideal to do this. You have your all your bases covered with room to spare to add your own gear and make it your own as your skills require. I carry it everywhere and have rearranged it so I have a mini all around kit in one of the hook and loop pouches should I want to down size and just go out with the bare minimum. It's really versatile. I also got it on sale so the price was really good for my budget!

Very Statisfied With My New Car Trauma Kit!!!

I am very satisfied with this purchase. The product, as assembled, is a "serious" trauma medical kit from day one. I have added a couple of Celox Gauze Packets and an OLAES bandage; and, put it in my car as my emergency trauma kit. I would highly recommend this product to everyone.

First off I was in a bind and contacted the company directly. They treated me like family and bent over backward to ensure I recieved what I needed. I was amazed to find a company that was customer friendly. Now days that mantality is rare. For the product, its excellent it has everything for basic BLS, irst aid one could need...I was able to set my bag up for airway, bleeding and trauma. Its well made and seems like it will last a long time. I would recommend this company and product to everybody...

This is a good tactical medic kit. Although, for the price I think it should include Quickclot Combat Gauze. It should also include a Quickclot dressing. I think a tactical Sam Splint would be a great addition to the kit as well.

ibought two of these kits for each vechile as trauma kits i did add a few. Items of give it more capability have alot off room to add a 2nd cat some decomp needle combat gauze and extra chest seals. great for the price cant beat it compared to a drop leg platform for more.

The reason I don't award 5 stars, is I would have preferred that and inventory list of items in kit be included with the purchase. As it is, I have to go and look at the web site, copy the description and make a "Word" doc and then print. I have no way of knowing what is in there or where it is in each pack. As a non-medical person, I don't know what most of the items are, or what they are used for. Would be nice to include some instructions for this price of an item.

Great Grab & Go Trauma Kit

This kit has just about every thing you'll need for a trauma emergency that involves massive bleeds and airway issues. I have this kit ready to grab along with my back pack in the event of a C.E.R.T. call up.

This is the best do all kit for camping, hiking and just having around for scouts. It has what I need in an easy to find location. It goes on all my trips.