*** This Product Cannot Be Shipped Internationally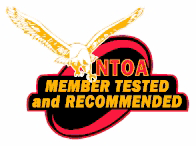 NSN# 6515-01-532-8019

The North American Rescue Hyfin® Chest Seal is a circumferential occlusive dressing for use in the management of casualties with penetrating chest wounds. The Hyfin® uses the latest specialized adhesive technology for a superior seal in the most adverse of conditions. The Hyfin® chest seal is supplied in a rugged, easy to open package that allows for quick and effective application in extreme environments.
Special Features:

Improved ruggedized foil packaging

Oversized tabs for easy opening

Aggressive adhesive

Easy application to open chest wounds

Effective in extreme environments

Latex-free

Patent(s) Pending

Non-sterile
Packaged: H 7.5 in. x W 4.5 in. x D 0.1 in.
Chest Seal: H 6 in. x W 6 in.
Weight: 0.8 ozs.
Sucking Chest Wounds, well, suck! This item is one of best commercial open chest wound seals and is necessary to save lives. (get a 2-pack or an extra one of these; remember, entry-sometimes-exits, and two is better than one!)